The Homer Spit, Alaska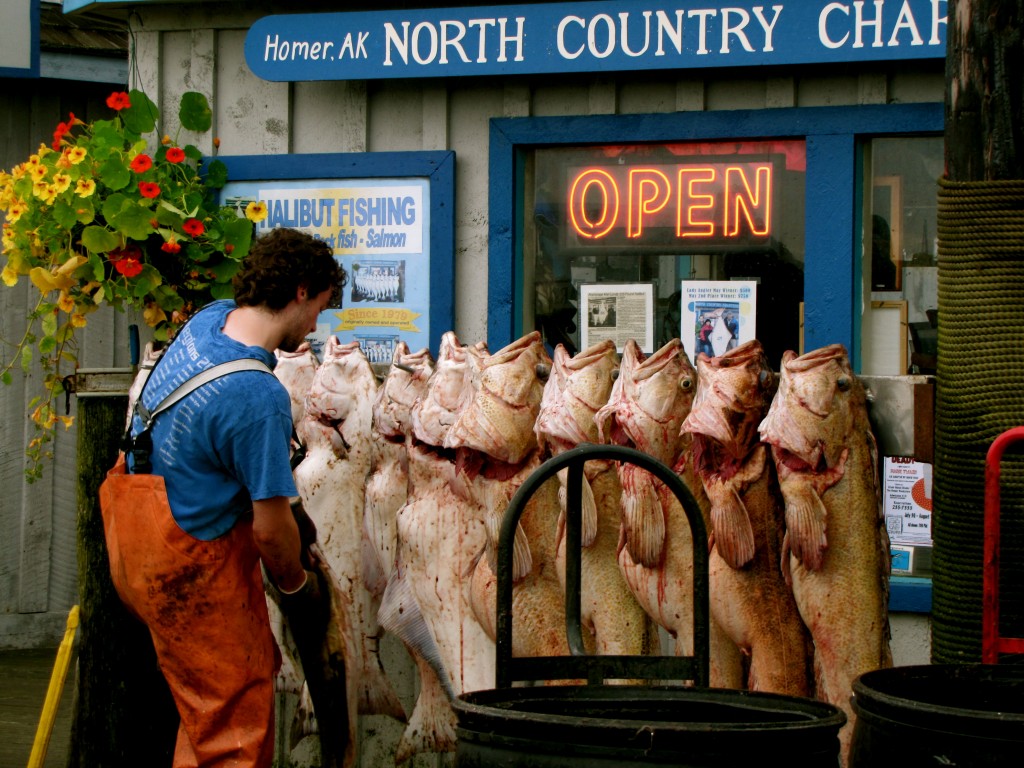 In 2010, my dad and I drove from Missouri to Alaska (an 10,000+ mile road trip!) we went to Homer, a town my dad knew from Deadliest Catch, so, we spent a couple of days exploring this area.  The fishing industry is not only a part of everyday life here, but also a large tourism industry.  This photo was taken on the spit (the tiny strip of land that stretches out into the harbor) and this guy was putting out their daily catch.
'Somewhere Saturdays' are short and simple posts: just a picture from a place I've been with a very brief explanation, but there is a link to the longer post above.
To keep up with my travels in real-time and read more posts and travel articles I find interesting 'like' the For the Love of Wanderlust page on Facebook. Simply click HERE.